Multigum Primer MS-1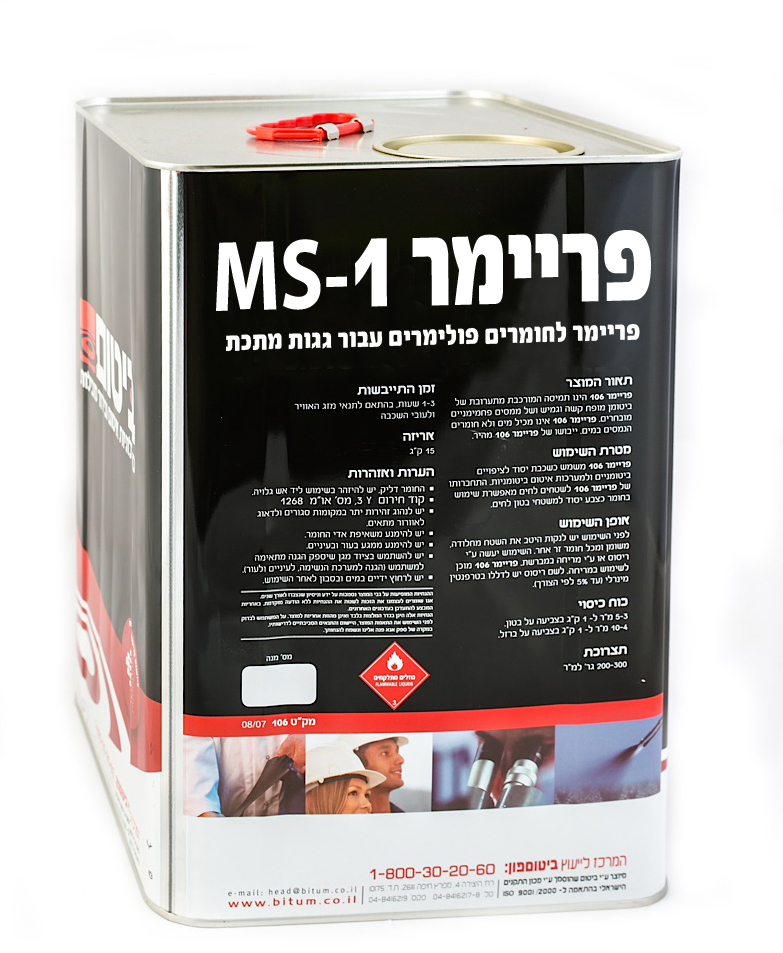 Cat. no. 328
Product Description
Multigum primer MS-1 is a polymeric water based material. It is applied cold, and is neither nontoxic nor flammable.
Application:
Multigum primer MS-1 is used as a prime coat over metal roofs (galvanized of paint coated) or aluminum surfaces, prior to application of Multigum.
Consumption:
200 gr/sqm.
Drying time:
40-60 minutes, due to weather conditions.
Package:
17 kg.
Notes:
Do not store in temperature under 7ºC.
Wash your hands with water and soap after use.
The instructions that appear on the product are based on knowledge and experience amassed over the years. We reserve the right to change these instructions without prior notification. The operator is responsible for keeping informed of the latest updates. These instructions are solely recommendations and do not constitute liability for the product. Prior to use, the user must check the product's suitability, and the application and environmental conditions that meet his specifications. If in doubt, please contact us and we will be happy to instruct you.