Bitumcement 222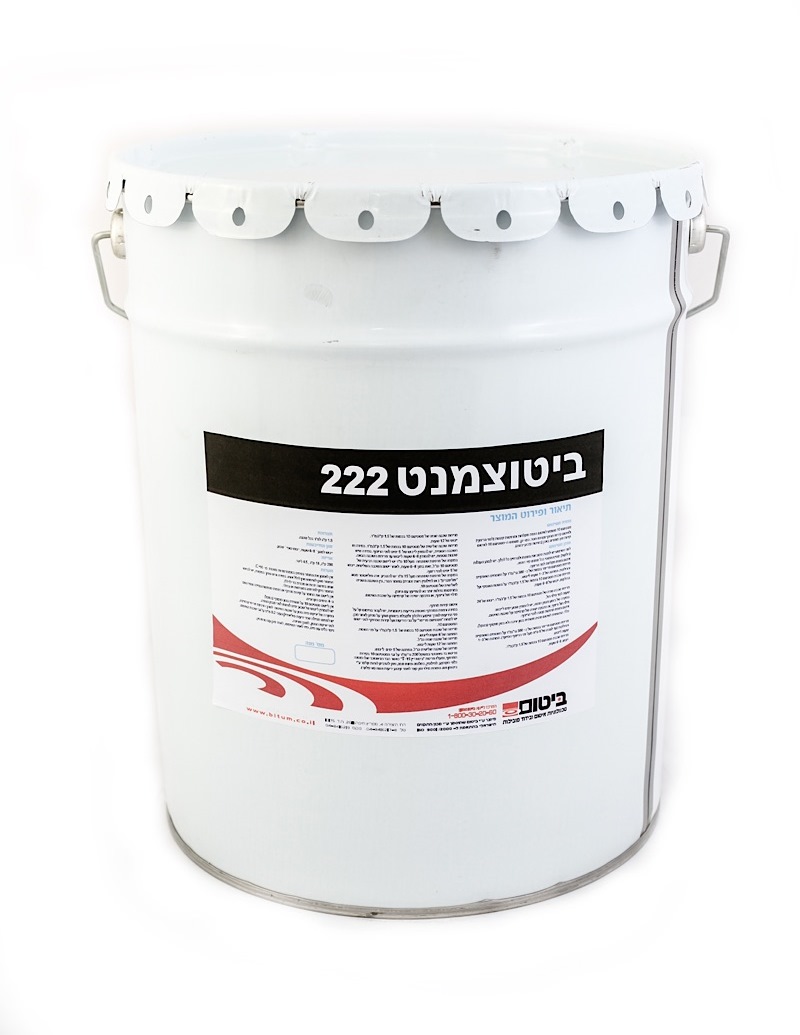 asbestos free plastomeric bitumen paste
Cat. no. 222
Bitumcement 222 is an asbestos free plastomeric bitumen paste combined of selected bitumen, additives to improve its plastic qualities, fiber filling materials and solvents. The product is easy to use when cold. After drying, it produces a plastic protective layer against water penetration. Bitumcement 222 complies with ASTM 2822 – 75 standard regulations relating to the matter of Asphalt Roof Cement.
Uses
BitumCement 222 is used as sealing material for corner joints of walls and floors, local repairs of old bitumen seal coating, sealing of overlaps in bituminous membranes, cracks and holes filling in concrete, and additional applications.
Material may also be applied over slightly humid surfaces.
Technical Specifications

Features of Bitumcement 222

ASTM 2822 – 75

Standard

Requirements

Specific Weight :

1.15 gr. / cm³

--

Viscosity :

Paste matterial

--

Water contents:

Less than 1 %

1 % maximum

Non evaporating ingredients:

83 %

70 % minimum

Fillers:

35 %

15 % - 45 %

Bitumen:

49 %

30 % - 60 %

Heat resistance at 60°C:

No leakage or bubbles

Coating will show no bubbles and there will be no slipage larger than 6 mm at 60 ºC.

Cold flexibility at 0 ºC :

Coating does not crack when bent

No cracks and / or coating separation from metal.
application
Before using Bitumcement 222, the surface to be treated should be thoroughly cleaned. The clean surface should be then coated with Primer 106 at 300 grams per square meter.
Use a spatula for performing coating with Bitumcement 222 .
Recommended minimum coating thickness is approximately 2.5 mm.
Drying time
1 to 2 days, subject to weather conditions and coating thickness.
Packaging
18 kg, 4.5 liters.
Safety regulations:
This product contains flammable solvents, only use it in well ventilated areas. Use personal protective gear.
Avoid contact with hot surfaces, parks, flames.
Avoid contact with skin, eyes.
If swallowed do not induce vomiting and get prompt medical attention.
Static discharge can cause fire.
Empty containers retain product residues that can be dangerous and should be disposed properly.