Mastic MB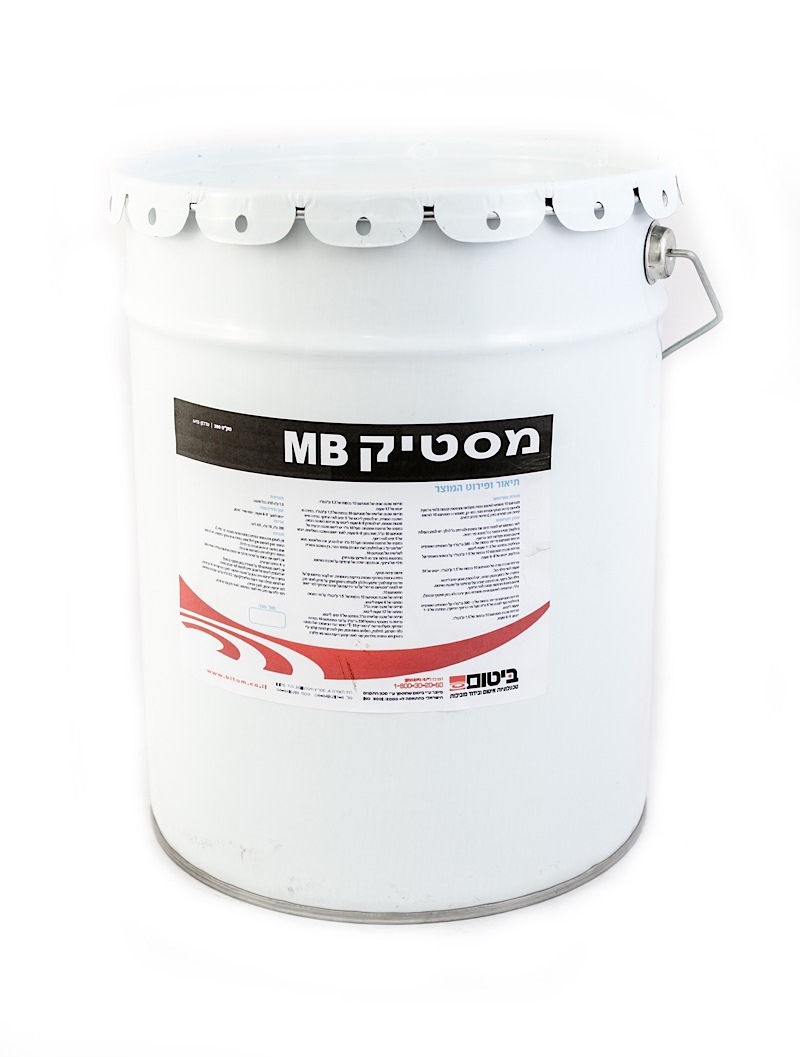 A bitumen sealing material
Cat. no. 240
Mastic MB is a bitumen sealing material (modified by polymer elstomer SBS). A sealing powerhous, Mastic MB demonstrates superior flexibility and elasticity at a wide temperature ranges (-20°c to 100°c). Use is simple and convenient and requires no heating. Applied cold, Mastic MB is suitable for horizontal surfaces.
Uses
Mastic MB is used for sealing roofs, surfaces or inclines ( i.e. concrete, asbestos, metal etc.) Mastic MB can also be used for sealing foundation beams, underground structures and steel pipes.
Mastic MB is particularly suitable for area where treatment with bitumen sheets is difficult.
Technical Specifications

Appearance:

Shiny black paste

Specific weight:

0.97 gr/ml

Viscosity:

25,000-30,000 cps

Solid contents (%):

65

Heat resistance at 100°c

Material doesn't slip or liquify

Cold flexibility at –20°c

Material deesn't crack

Water absorption

Approximately 1%

Stagnant water resistance

Glass net coated in Mastic MB Resist exposure to stagnant

Water without affecting Adhesion properties or showing signs of swelling or bubbles.

Elongation at break:

1200%

Resilience:

90%

Shock resistance:

excellent
MASTIC MB
Cat. No. 240
Version 07/15
Application
Clean surface wall of all dirt and debris before application.
Spread a coat of Primer 106 and wait 2-4 hours until dry.
After perform the follows:
Spread a coat Mastic MB at a weight of 1.5 kg/sqm.
Sink a glass or polyestere net and dry for 24 hours.
Spread a coat of Mastic MB at weight of 1.5 kg/sqm.
Perform sand strafing of area and wait two weeks until thoroughly dry.
Whiten with Mastiwhite or silver with Bitumsilver.
Consumption
1.5 kg. to m² for every coat (two coats).
Drying time
Dry to contact time – 24 hours.
Final dry time – one week.
Packaging
18 Lit., 4.5 Lit.
Safety regulations:
This product contains flammable solvents, only use it in well ventilated areas. Use personal protective gear.
Avoid contact with hot surfaces, parks, flames.
Avoid contact with skin, eyes.
If swallowed do not induce vomiting and get prompt medical attention.
Static discharge can cause fire.
Empty containers retain product residues that can be dangerous and should be disposed properly.